V1 Real Estate Photography & Video Port St. Lucie, Florida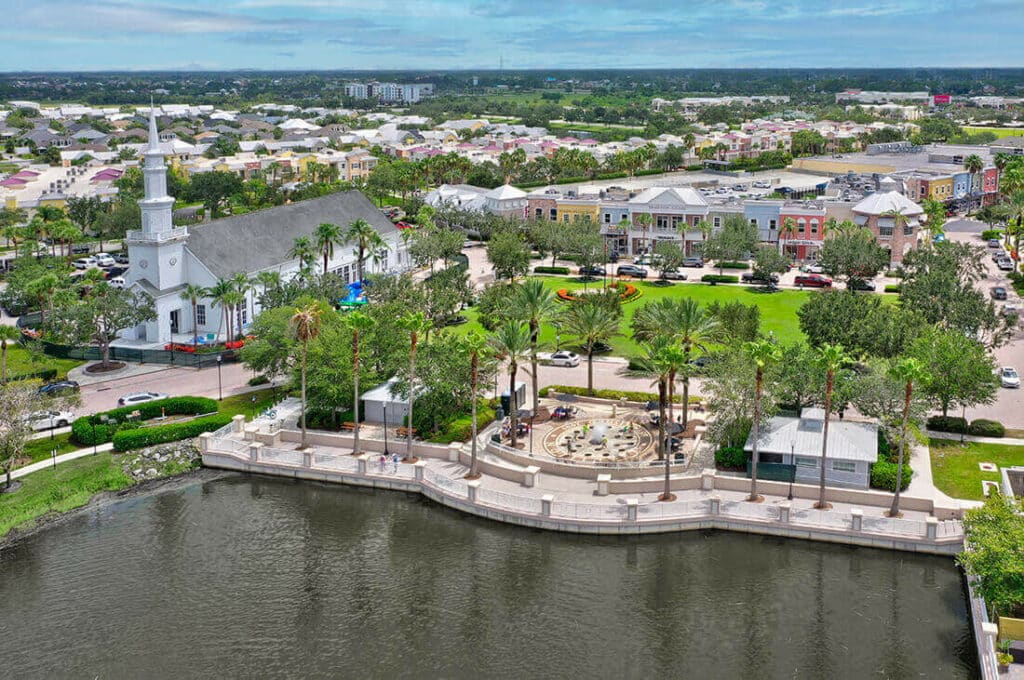 Our commitment as a real estate photography (and video) company is to ensure the property (and the agent) are well presented to get the maximum number of eyeballs on the listing and Buyers walking through the property in a timely manner. We're ok with online Buyers as long as they purchase the properties without seeing the property in person. (Just a little HDR Photography humor.)
We want to make it manageable for real estate professionals to identify the best tools for either their Residential or Commercial real estate listing. Utilizing HDR Photography is the absolute minimum. Including Aerial/Drone photography, Interactive Floor Plans, 3D Photography, Virtual Home Staging, Twilight Photography, and Videos with agents on or off camera is just the beginning of how we can help. We believe, as a professional real estate company, it is our responsibility to assist the Realtors in defining for the homeowner how to prepare the property for Professional HDR Photography. For example, which lighting is the best to ensure in person viewing is optimized as well as the HDR Photography. What's the best time of day to shoot HDR Photography. All this information is easily accessed on our website or by calling our Customer Service Team.
V1 Photos is a Professional Real Estate Photography Company supporting the needs of both the Residential Real Estate Realtors and the Commercial Real Estate Brokers. The use of HDR Photography in Commercial Real Estate Photography continues to grow in popularity. Brokers have seen an increase in their potential pool of Buyers and Tenants really wanting to comprehend the "story" of the property. V1 Real Estate Photography's ability to work closely with the property's Broker ensures the key features in the property as well as Aerial/Drone Photography helps create a detailed illustration of the property and neighborhood. This attention to detail helps position the Commercial Real Estate Broker that uses Commercial Real Estate Photography as being more sophisticated in the ins and outs of marketing properties.
Committed To Helping Our Agents We can design, create, and deliver marketing products that help our agents market themselves AND their listings. Our latest addition to our marketing tools is a more "modern", user-friendly, vertical scrolling single listing property website. Many of our current clients use our real estate Drone Photography Service. We offer a variety of options for those interested in 3D Photography Options (360 Panoramas, Matterport or a Zillow 3D Home tour). And yes, we even offer Virtual Home Staging services.
Committed To Saving Time Our Online Ordering is available 24/7, 365. Imagine sitting in your listing presentation, being awarded the listing, and scheduling your marketing right there "live" with your Sellers. No matter which way you choose to place an order, identifying the best time of day for real estate photos is shared in detail during the online order process or when conversing with our Customer Service Representatives. These seemingly small yet vital pieces of information further demonstrate our commitment to being an integral part of your team.
Committed To Selling Listings We offer ALL the marketing tools Sellers and Buyers request. In addition to our HDR Photos, our Interactive Floor Plans have detailed measurements and they display the windows, doors, closets, kitchen, and bathroom fixtures as well. Our most popular package, the Buyer's Dream Package includes EVERYTHING Buyers have shared that they want to see when searching for properties online, beginning with HDR Photography, Interactive Floor Plans, 3D Photography for real estate, and Aerial/Drone real estate photography. We also offer Walkthrough Videos, Twilights and Virtual Home Staging for real estate.
Committed to Supporting Agents Win Listings (and Buyers) Contact our Business Development Team. They will walk you through the array of tools we have to ensure you present yourself as more than just a Residential Real Estate Agent that uses HDR Photography but a Residential Real Estate Agent that "markets their property". For example, your previous listings are stored in your online portal so previous HDR Photography, Aerial/Drone Photography, 3D Photography, and your Virtual Staging for real estate can be shared live "during your listing presentation" with potential Sellers.
PORT ST. LUCIE
---
Port St. Lucie often referred to as "The Treasure Coast" is located halfway between Orlando and Miami. Port St. Lucie is ideal for those that want the hustle and bustle "comfortably close" but not in their own backyard. And when the bigger city amenities are needed or desired, they are available in West Palm and Fort Lauderdale which are even closer. Port St. Lucie is known for being a family and retirement friendly community with good schools, parks, and recreational facilities for children, families, and active seniors.
Sports:
Baseball, golf, and fishing…an interesting mix of options for viewing and participating. Whether you are looking to play a challenging course or improve your skills, Port St. Lucie delivers with the PGA Village and multiple courses. The waterways and ocean provide "anglers" an array of choices for fishing in the summer for marlin and amberjack and the winter is ideal for snapper and striped bass. Did someone say fishing for snook? If you don't know, look it up.
Clover Park (NY Mets Spring Training Facility & Minor League Operations), PGA Village, St. Lucie River
Outdoors:
Port St. Lucie can easily satisfy an outdoor enthusiast's need for adventure. No matter if it's hiking, biking, birds, flowers, plants, boating, and fish, there is a park, trail, or waterway available.
Oxbow Eco-Center and Savannas Preserve State Park, Port St. Lucie Botanical Gardens, Atlantic Ocean, St. Lucie River
Holiday Events:
Did someone say holidays and fun? St. Patrick's Day, Oktoberfest, Halloween or Snowmen, Port St. Lucie has plenty of activities to keep "outgoing" folks in the mood to celebrate. Events pop-up throughout the year so stay connected through local community forums and local event listings.
Winter Wonderland, Holly Jolly Beach Party, Holiday Lights at The Gardens
Performances:
Inside or out, residents (and visitors) can take advantage of music, stage, and art galleries. As the city grows (hopefully with the development of the downtown) more and more varieties of entertainment and art offerings will be available.
River Nights, Sunrise Theatre, Bars & Breweries
We service the following cities and surrounding areas: