V1 Real Estate Photography Fort Collins, Colorado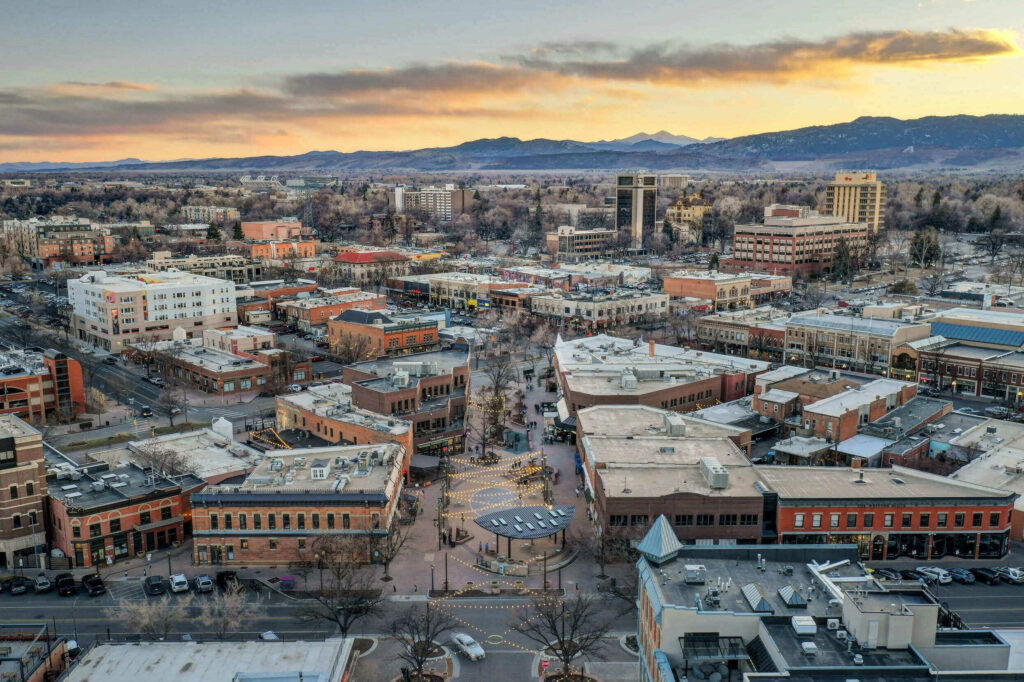 Our commitment as a real estate photography (and video) company is to ensure the property (and the agent) are well presented to get the maximum number of eyeballs on the listing and Buyers walking through the property in a timely manner. We're ok with online Buyers as long as they purchase the properties without seeing the property in person. (Just a little HDR Photography humor.)
We want to make it manageable for real estate professionals to identify the best tools for either their Residential or Commercial real estate listing. Utilizing HDR Photography is the absolute minimum. Including Aerial/Drone photography, Interactive Floor Plans, 3D Photography, Virtual Home Staging, Twilight Photography, and Videos with agents on or off camera is just the beginning of how we can help. We believe, as a professional real estate company, it is our responsibility to assist the Realtors in defining for the homeowner how to prepare the property for Professional HDR Photography. For example, which lighting is the best to ensure in person viewing is optimized as well as the HDR Photography. What's the best time of day to shoot HDR Photography. All this information is easily accessed on our website or by calling our Customer Service Team.
V1TM Photos is a Professional Real Estate Photography Company supporting the needs of both the Residential Real Estate Realtors and the Commercial Real Estate Brokers. The use of HDR Photography in Commercial Real Estate Photography continues to grow in popularity. Brokers have seen an increase in their potential pool of Buyers and Tenants really wanting to comprehend the "story" of the property. V1TM Real Estate Photography's ability to work closely with the property's Broker ensures the key features in the property as well as Aerial/Drone Photography helps create a detailed illustration of the property and neighborhood. This attention to detail helps position the Commercial Real Estate Broker that uses Commercial Real Estate Photography as being more sophisticated in the ins and outs of marketing properties.
Committed To Helping Our Agents: We can design, create, and deliver marketing products that help our agents market themselves AND their listings. Our latest addition to our marketing tools is a more "modern", user-friendly, vertical scrolling single listing property website. Many of our current clients use our real estate Drone Photography Service. We offer a variety of options for those interested in 3D Photography Options (360 Panoramas, Matterport or a Zillow 3D Home tour). And yes, we even offer Virtual Home Staging services.
Committed To Saving Time: Our Online Ordering is available 24/7, 365. Imagine sitting in your listing presentation, being awarded the listing, and scheduling your marketing right there "live" with your Sellers. No matter which way you choose to place an order, identifying the best time of day for real estate photos is shared in detail during the online order process or when conversing with our Customer Service Representatives. These seemingly small yet vital pieces of information further demonstrate our commitment to being an integral part of your team.
Committed To Selling Listings: We offer ALL the marketing tools Sellers and Buyers request. In addition to our HDR Photos, our Interactive Floor Plans have detailed measurements and they display the windows, doors, closets, kitchen, and bathroom fixtures as well. Our most popular package, the Buyer's Dream Package includes EVERYTHING Buyers have shared that they want to see when searching for properties online, beginning with HDR Photography, Interactive Floor Plans, 3D Photography for real estate, and Aerial/Drone real estate photography. We also offer Walkthrough Videos, Twilights and Virtual Home Staging for real estate.
Committed to Supporting Agents Win Listings (and Buyers): Contact our Business Development Team. They will walk you through the array of tools we have to ensure you present yourself as more than just a Residential Real Estate Agent that uses HDR Photography but a Residential Real Estate Agent that "markets their property". For example, your previous listings are stored in your online portal so previous HDR Photography, Aerial/Drone Photography, 3D Photography, and your Virtual Staging for real estate can be shared live "during your listing presentation" with potential Sellers.
Fort Collins
---
Fort Collins is a vibrant city and the fourth-largest city in Colorado. Fort Collins is known for its beautiful natural scenery, including Horsetooth Reservoir and Cache la Poudre River, as well as its thriving downtown area. The city is also home to Colorado State University, which contributes to the city's lively and youthful atmosphere. Fort Collins has a strong commitment to sustainability, with many initiatives aimed at reducing carbon emissions and preserving natural resources. It also boasts a thriving craft beer scene, with numerous microbreweries and brewpubs located throughout the city. Fort Collins is a popular destination for outdoor enthusiasts, foodies, and families alike, making it a great place to live and visit. Some examples of what to do include:
Performances:
Venue variety is a great way to describe what Fort Collins has to offer. It's a great opportunity to take advantage of both indoor and outdoor musical and theatrical performances.
Otter Box Digital Dome Theater, Mishawaka Amphitheater in the Poudre Canyon, Magic Rat, Lincoln Center, Aggie Theatre.
Museums:
Diversity is the name of the game. From science to art to world culture and history, you'll find a museum that serves your desires to expand your knowledge and satisfy your curiosity.
Fort Collins Museum of Discovery, Museum of Art Fort Collins, Global Village Museum of Arts, Gregory Alllicar Museum of Art, Bee Family Centennial Farm Museum
Holiday Events:
No matter your shopping needs, holiday culture events, lights or athletic ability, the Holiday Season in Fort Collins delivers!
Santa Catch Run, Santa's Workshop, Colorado Makers Holiday Market, Alpine Bank Fort Collins Holiday Fest, The Nutcracker, Garden of Lights, Sweaty Sweater Race.
Food & Beverage Fun:
Being that it's a college town, there's a variety of flavors from countries near and far as well as lots of national food chains which all helps to make it difficult to decide on what to eat. And let's not forget the "food" and "beverage" events. We shared just a few.
Fort Collins Food Truck Rally, Taste of Fort Collins, Odell Small Batch Festival, Annual Front Range Wine Festival and the monthly Fort Collins Foodie Walk.
Sports:
There's really only one "team" in town and their fans bleed green and gold. CSU Rams and their variety of Division 1 sports have the ability to keep any college sports fan busy nearly 12 months a year.
Colorado State University sports include Football, Basketball, Golf, Soccer, Volleyball and Track & Field.
We service the following cities and surrounding areas:
Aurora | Boulder | Brighton | Castle Rock | Centennial | Colorado Springs | Denver | Evergreen/Bailey | Fort Collins | Grand Junction
Greeley | High Country (Idaho Springs – Breckenridge – Winter Park) | Highlands Ranch | Littleton | Loveland | Parker | Pueblo