V1 Real Estate Photography Denver, Colorado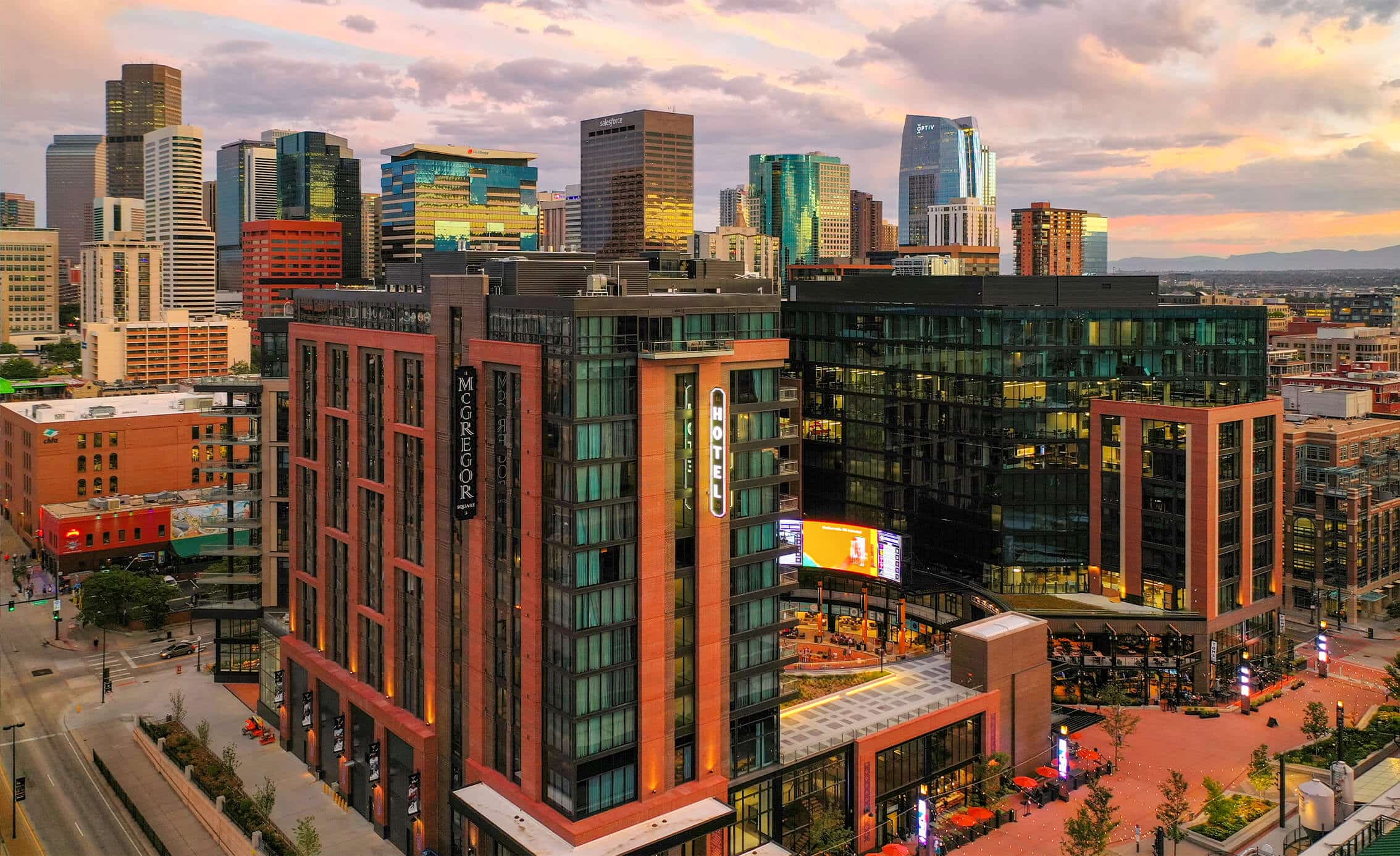 Our commitment as a real estate photography (and video) company is to ensure the property (and the agent) are well presented to get the maximum number of eyeballs on the listing and Buyers walking through the property in a timely manner. We're ok with online Buyers as well as long as they purchase the properties without seeing the property in person. (Just a little HDR Photography humor.)
We want to make it simple for real estate professionals to identify the best tools for either their Residential or Commercial real estate listing. Utilizing HDR Photography is the absolute minimum. Adding Interactive Floor Plans, Aerial/Drone photography, 3D Photography, Virtual Home Staging, Twilight Photography, Videos with agents on or off camera is just the beginning of how we can help. Additionally, as a professional real estate company, we believe it is our responsibility to assist the Realtors in defining for the homeowner how to prepare the property for professional HDR Photography, which lighting is the best to ensure the HDR Photography and in person viewing is optimized, and the best time of day to shoot HDR Photography. All of this information can be easily accessed on our website or by calling our Customer Service Team.
We are a professional real estate photography company supporting the needs of both Residential Real Estate Realtors and Commercial Real Estate Brokers. The use of HDR Photography in Commercial Real Estate Photography continues to grow in popularity. Brokers have seen an increase in their potential pool of Tenants and Buyers really wanting to see the "story" of the property. V1TM Real Estate Photography's ability to work closely with the property's Broker ensures the key features in the property as well as Aerial Photography helps create a detailed illustration of the property and neighborhood. Additionally, it positions the Commercial Real Estate Broker that uses Commercial Real Estate Photography as being more sophisticated in the ins and outs of marketing properties.
Committed To Supporting Our Agents: We can design, create, and deliver marketing products that help our agents market themselves AND their listings. Our latest addition to our marketing tools is a
more "modern", user-friendly, vertical scrolling single listing property website. Additionally, we even offer Virtual Home Staging services, and the majority of our current clients use our real estate Drone Photography Service and one of our 3D Photography Options (360 Panoramas, Matterport or a Zillow 3D Home tour).
Committed To Saving Time: Our Online Ordering is available 24/7, 365. Imagine sitting in your listing presentation, being awarded the listing, and scheduling your marketing right there "live" with your Sellers. And whether you schedule online or with one of our Customer Service Representatives, identifying the best time of day for real estate photos is visually presented during the online order process or shared verbally. These seemingly small yet vital pieces of information further demonstrate our commitment to being an integral part of your team.
Committed To Selling Listings: We offer ALL the market tools Sellers and Buyers are requesting. In addition to our HDR Photos, Interactive Floor Plans with detailed measurements and all windows, doors, closets, kitchen, and bathroom fixtures are represented as well. Our Buyer's Dream Package includes EVERYTHING Buyers have shared that they want to see when searching for properties online, beginning with HDR Photography, Interactive Floor Plans, 3D Photography for real estate, and Aerial/Drone real estate photography. We also offer Walkthrough Videos, Twilights and Virtual Home Staging for real estate.
Committed to Helping Agents Win Listings (and Buyers): Take the time to contact our Business Development Team. They will walk you through the array of tools we have to help you present yourself. For example, your previous listings are stored in your online portal so previous HDR Photography, Interactive Floor Plans, and your Virtual Staging for real estate can be shared live "during your listing presentation" with potential Sellers.
DENVER
---
Denver is a destination whether you live in the suburbs or you're from out of town. Taking advantage of everything our amazing city has to offer. With plenty of parking, public transportation, bikes, and scooters there is plenty of opportunity to enjoy ALL that downtown Denver has to offer. For example,
Performances:
It's time to go back to the theatre. Indoor options for viewing national and local talent leaves you with a never-ending opportunity to see talented performers ranging from opera to comedy.
Denver Performing Arts Complex, Ellie Caulkins Opera House, Ogden Theatre, Paramount Theatre, Comedy Works Downtown.
Museums:
What can we say but "IMPRESSIVE". From "traditional" to "unique" Denver has a museum for every taste. Step out of your comfort zone and explore the variety of options Denver offers.
Meow Wolf Denver, Clyfford Still Museum, Denver Art Museum, Denver Museum of Nature & Science.
Holiday Events:
Denver sparkles throughout the holiday season. If lights are your "jam", then you'd only disappoint yourself for not taking advantage of everything downtown Denver has to offer.
Parade of Lights, Ice Skating on the 16th Street Mall and New Year's Eve Fireworks.
Food & Beverage Fun:
Yes, Denver has become a destination for "foodies". Even though we're focusing on Denver, the surrounding cities and the high country provide a non-stop opportunity for those that want local and ethnic cuisine.
Denver Barbeque Festival, Civic Center Eats, Great American Beer Festival and ALL the fancy, funky restaurants, and food trucks you could ever imagine.
Miscellaneous Fun:
There is always something unique to do in Denver. Check out all the happenings on multiple websites as well as asking your neighbors.
Colorado Cowboy Poetry Gathering, Denver Pride Festival, Denver Film Festival and of course, the National Western Stock Show., Denver Zoo.
Sports:
You name it, we've got it. All you need to do is wear your team's logo or colors and you'll fit right in anywhere in Denver.
Denver Sports Denver Broncos, Denver Nuggets, Colorado Avalanche, Colorado Rapids, and the Colorado Rockies.
We service the following cities and surrounding areas:
Aurora | Boulder | Brighton | Castle Rock | Centennial | Colorado Springs | Denver | Evergreen/Bailey | Fort Collins | Grand Junction
Greeley | High Country (Idaho Springs – Breckenridge – Winter Park) | Highlands Ranch | Littleton | Loveland | Parker | Pueblo