V1 Real Estate Photography Colorado Springs, Colorado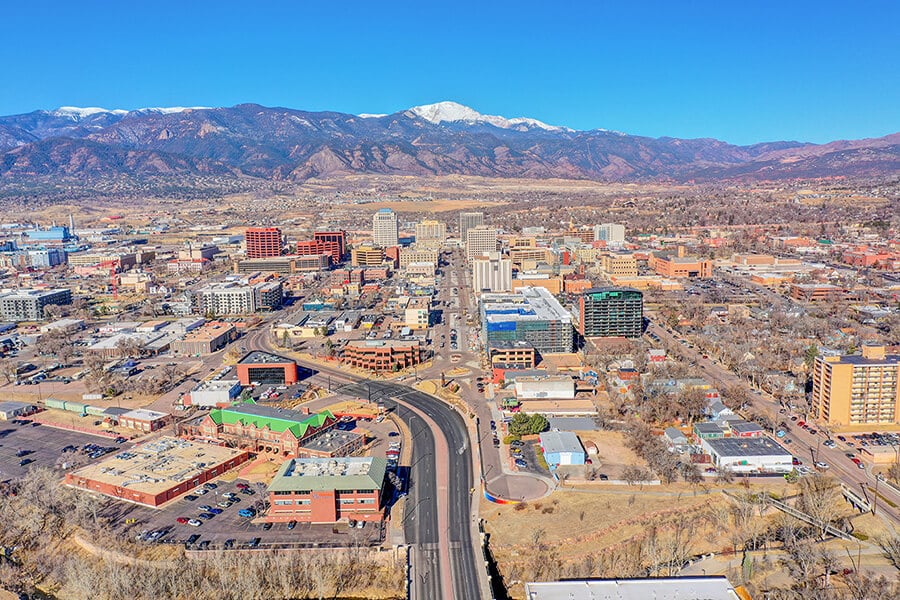 Our commitment as a real estate photography (and video) company is to ensure the property (and the agent) are well presented to get the maximum number of eyeballs on the listing and Buyers walking through the property in a timely manner. We're ok with online Buyers as long as they purchase the properties without seeing the property in person. (Just a little HDR Photography humor.)
We want to make it manageable for real estate professionals to identify the best tools for either their Residential or Commercial real estate listing. Utilizing HDR Photography is the absolute minimum. Including Aerial/Drone photography, Interactive Floor Plans, 3D Photography, Virtual Home Staging, Twilight Photography, and Videos with agents on or off camera is just the beginning of how we can help. We believe, as a professional real estate company, it is our responsibility to assist the Realtors in defining for the homeowner how to prepare the property for Professional HDR Photography. For example, which lighting is the best to ensure in person viewing is optimized as well as the HDR Photography. What's the best time of day to shoot HDR Photography. All this information is easily accessed on our website or by calling our Customer Service Team.
V1 Photos is a Professional Real Estate Photography Company supporting the needs of both the Residential Real Estate Realtors and the Commercial Real Estate Brokers. The use of HDR Photography in Commercial Real Estate Photography continues to grow in popularity. Brokers have seen an increase in their potential pool of Buyers and Tenants really wanting to comprehend the "story" of the property. V1 Real Estate Photography's ability to work closely with the property's Broker ensures the key features in the property as well as Aerial/Drone Photography helps create a detailed illustration of the property and neighborhood. This attention to detail helps position the Commercial Real Estate Broker that uses Commercial Real Estate Photography as being more sophisticated in the ins and outs of marketing properties.
Committed To Helping Our Agents: We can design, create, and deliver marketing products that help our agents market themselves AND their listings. Our latest addition to our marketing tools is a more "modern", user-friendly, vertical scrolling single listing property website. Many of our current clients use our real estate Drone Photography Service. We offer a variety of options for those interested in 3D Photography Options (360 Panoramas, Matterport or a Zillow 3D Home tour). And yes, we even offer Virtual Home Staging services.
Committed To Saving Time: Our Online Ordering is available 24/7, 365. Imagine sitting in your listing presentation, being awarded the listing, and scheduling your marketing right there "live" with your Sellers. No matter which way you choose to place an order, identifying the best time of day for real estate photos is shared in detail during the online order process or when conversing with our Customer Service Representatives. These seemingly small yet vital pieces of information further demonstrate our commitment to being an integral part of your team.
Committed To Selling Listings: We offer ALL the marketing tools Sellers and Buyers request. In addition to our HDR Photos, our Interactive Floor Plans have detailed measurements and they display the windows, doors, closets, kitchen, and bathroom fixtures as well. Our most popular package, the Buyer's Dream Package includes EVERYTHING Buyers have shared that they want to see when searching for properties online, beginning with HDR Photography, Interactive Floor Plans, 3D Photography for real estate, and Aerial/Drone real estate photography. We also offer Walkthrough Videos, Twilights and Virtual Home Staging for real estate.
Committed to Supporting Agents Win Listings (and Buyers): Contact our Business Development Team. They will walk you through the array of tools we have to ensure you present yourself as more than just a Residential Real Estate Agent that uses HDR Photography but a Residential Real Estate Agent that "markets their property". For example, your previous listings are stored in your online portal so previous HDR Photography, Aerial/Drone Photography, 3D Photography, and your Virtual Staging for real estate can be shared live "during your listing presentation" with potential Sellers.
COLORADO SPRINGS
---
Colorado Springs is located just 70 miles south of Denver, with breathtaking views of Pikes Peak, one of Colorado's magnificent fourteeners. The city is known for its natural beauty, outdoor recreation opportunities and being patriotic. The patriotism may have something to do with the array of military bases, including the United States Air Force Academy, Fort Carson, and the Cheyenne Mountain Space Force Station, better known as NORAD. We'd be neglectful if we didn't mention that Colorado Springs is often referred to as "Olympic City USA" due to its significant association with the Olympic movement. The United States Olympic & Paralympic Committee (USOPC) headquarters, the U.S. Olympic & Paralympic Training Center, and the Olympic & Paralympic Museum are all located in Colorado Springs. So, whether you are a resident or looking to become one, Colorado Springs has plenty to offer all ages.
Performances:
From classic theatrical performances to contemporary works, Colorado Springs welcomes creativity. There are numerous opportunities to see dance, concerts (large and small as well as inside and outside), and comedy. Staying connected via social media and the venues websites will provide the details on not to be missed performances and festivals featuring local, national, and international acts. And in the summer, don't forget to grab your lawn chair and picnic basket for free concerts throughout Colorado Springs.
The Broadmoor World Arena, Colorado Springs Philharmonic, Pikes Peak Center for the Performing Arts
Museums:
Whether you are interested in the Olympics, cowboys, American history, or aviation, you'll find a museum in Colorado Springs to satisfy your desire to learn more about all these topics.
United States Olympic & Paralympic Museum, Colorado Springs Pioneers Museum, ProRodeo Hall of Fame and Cowboy Museum, National Museum of World War II Aviation
Holiday Events:
It's truly a winter wonderland in Colorado Springs during the holidays. The back drop of the Rocky Mountains helps to enhance the atmosphere of the season. Whether your celebrations involve physical activity or more passive participation as an observer, you'll find something to get you "in the mood" to celebrate.
Skate in the Park, Santa Express Train (Royal Gorge), The Nutcracker, Holiday Show at the Broadmoor Hotel
Food & Beverage Fun:
The culinary scene is strong in Colorado Springs. Whether you are interested in coffee, craft breweries, wineries, ethnic food, food trucks or festivals, you'll find a bit of everything throughout city and surrounding neighborhoods and communities both North and South.
Manitou Springs Colorado Wine Festival, Taste of Pikes Peak, Edelweiss German Restaurant, Brunch at the Broadmoor, 719 Food Truck Fest
Miscellaneous Fun:
Colorado Springs is a four-season location for outdoor and indoor fun. From unique rock formations and miles and miles of hiking and biking trails, the incline that is a 2000-foot climb in elevation, to the highest zoo in the country. Plus the "annual events" are not to be missed. There is no telling what sort of shenanigans you and your family will get into in Colorado Springs.
Garden of the Gods, Pikes Peak Incline, Cheyenne Mountain Zoo, Great Wolf Lodge, Renaissance Festival, Water Lanterns Festival
Sports:
There is no question, Colorado Springs is a sports town. While the major "professional teams" are based in nearby Denver, there are plenty of colleges, university and even some semi-professional level teams in soccer, ice hockey and baseball to enjoy. Colorado Springs is also a destination for a variety of sports events and competitions throughout the year with local and regional tournaments to national and international-level competitions in different sports disciplines.
Air Force Falcons Football, Baseball and Basketball, Colorado Spring Switchbacks, Colorado Springs Snow Sox, Colorado Gold Kings, Colorado Vibes
We service the following cities and surrounding areas:
Aurora | Boulder | Brighton | Castle Rock | Centennial | Colorado Springs | Denver | Evergreen/Bailey | Fort Collins | Grand Junction
Greeley | High Country (Idaho Springs – Breckenridge – Winter Park) | Highlands Ranch | Littleton | Loveland | Parker | Pueblo